Hazelwood Green: A World-class Sustainable Development
Rebecca L Flora
Role: Owner's Authorized Agent / Project Director
Hazelwood Green Development Site is planned as a 178-acre mixed-use development along the urban waterfront of Pittsburgh, PA. It is located within the Hazelwood neighborhood, a place that has experienced decades of disinvestment following the closure of the steel mill once located on this property. The site is owned by three Pittsburgh-based foundations – Benedum Foundation, The Heinz Endowments and Richard King Mellon Foundation that formed Almono LP to develop the property.
ReMAKE led and directly contributed to several project outcomes over four years as part of the owner's plans to transition management of the project from RIDC (past manager) to a future master developer. During that time, ReMAKE was directly charged with advancing the Almono LP's directives for project implementation that included: development and approval of an award winning land development plan; design and construction of 2 miles of new – complete streets; fostering strong community relations; designing and initiating construction of a 3-acre public open space; solicitation of master developers and negotiation of individual parcel development agreements; solicitation of district energy providers; conducting a transportation impact study and long-range transportation plan, and advancing diverse mobility solutions; preparing the project's portion of Pittsburgh's response to Amazon's search for sites; site marketing, event planning and media relations; and overall management and administration of Almono LLC meetings and organizational requirements. ReMAKE also served as the LEED AP for LEED ND Platinum Plan certification of the new land plan. One of only eight projects world-wide reaching this level as of 2020.
ReMAKE's contributions to the project over 4-years were extensive and appreciation was shown through multiple awards and acknowledgments. A major contributor to this project was Katrina Flora, AICP, LEED ND – a member of the ReMAKE team throughout the project timeframe and co-awardee.
"SHE (REBECCA) HAS WORKED TIRELESSLY AND THOUGHTFULLY IN BRINGING TOGETHER THE VARIOUS CONSTITUENTS UNDER CIRCUMSTANCES THAT HAVE BEEN CHALLENGING AND EXTREMELY COMPLEX. WE ARE ESPECIALLY GRATEFUL FOR THE WAYS THAT SHE HAS MOST SUCCESSFULLY ENGAGED AND COLLABORATED WITH THE HAZELWOOD COMMUNITY AND THE CITY."

GRANT OLIPHANT
HEINZ ENDOWMENTS PRESIDENT
(FOUNDATIONS SEARCH FOR NEW FIRM TO LEAD THE HAZELWOOD GREEN DEVELOPMENT. MARK BELKO – PITTSBURGH POST-GAZETTE, 11/5/19)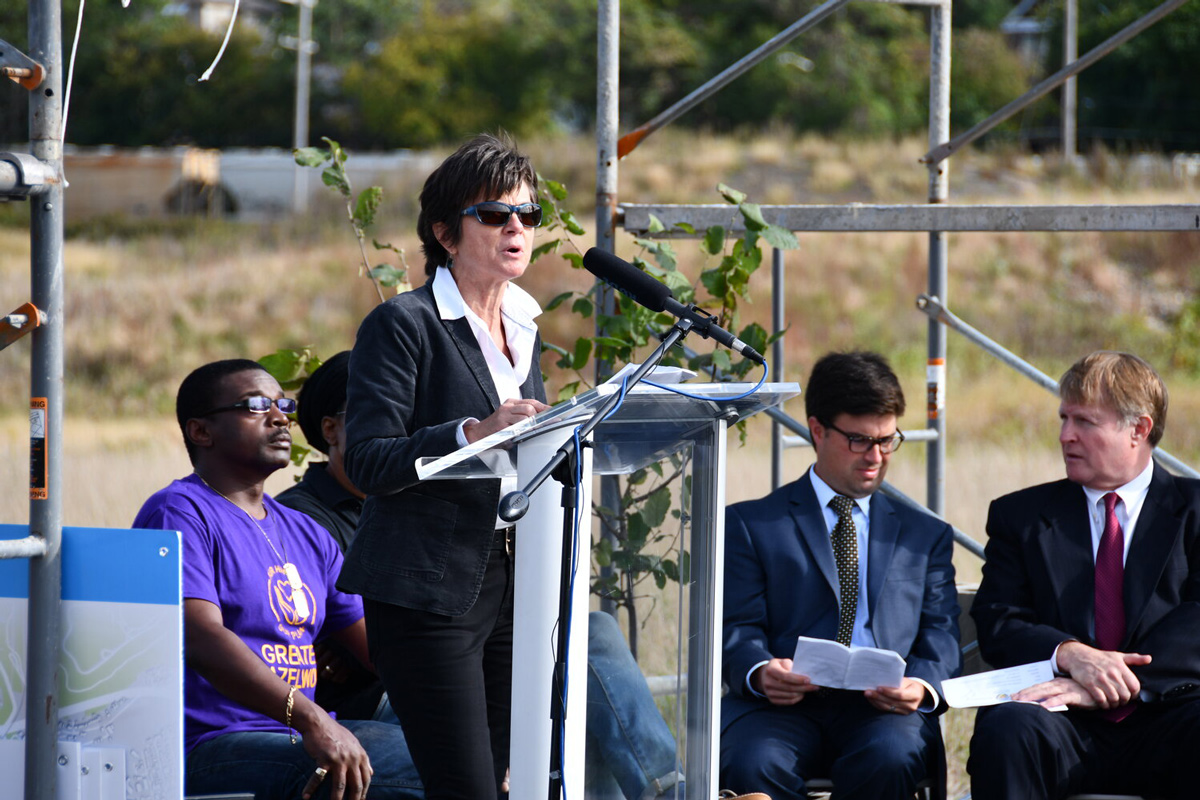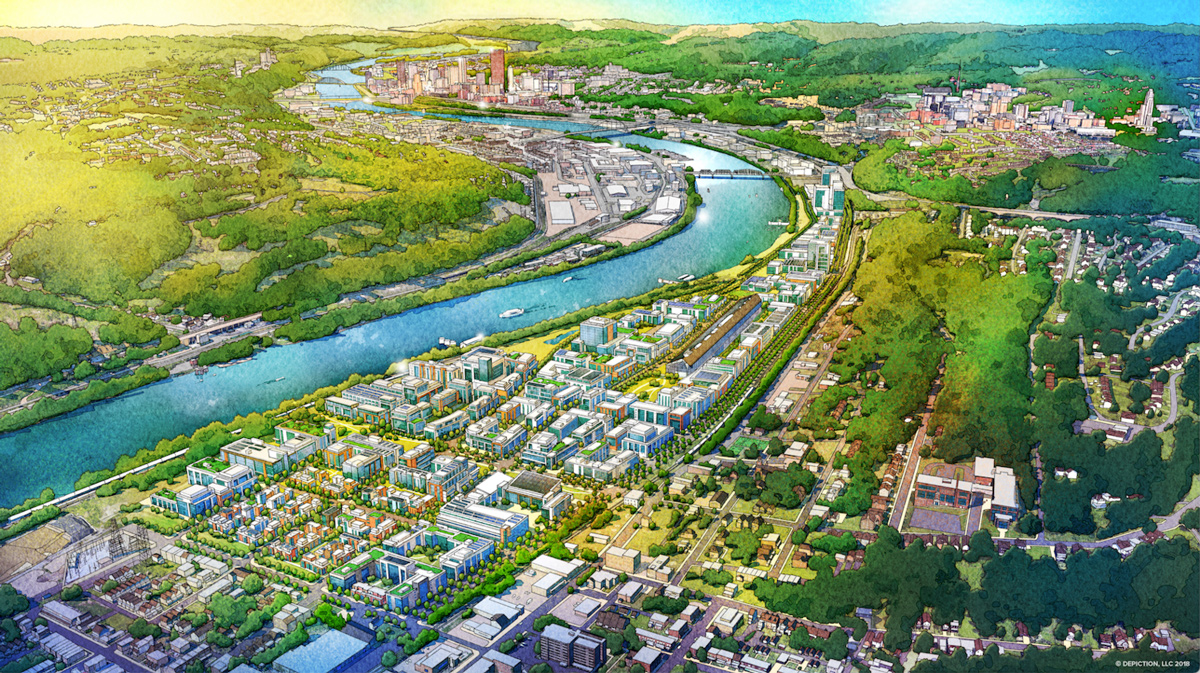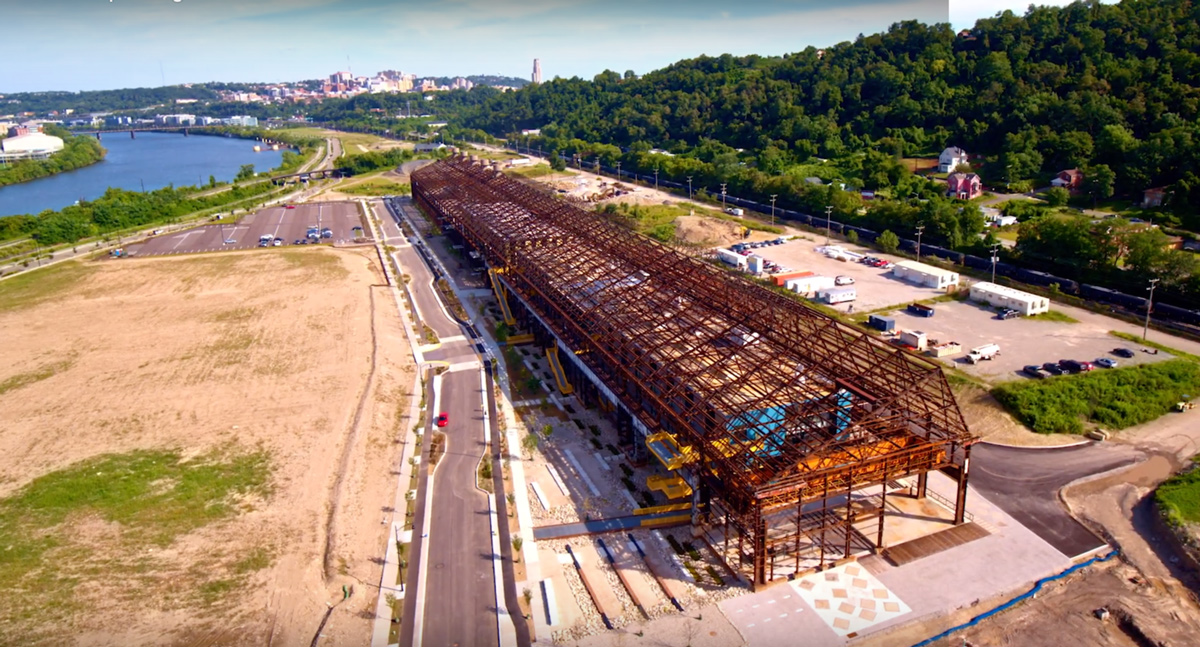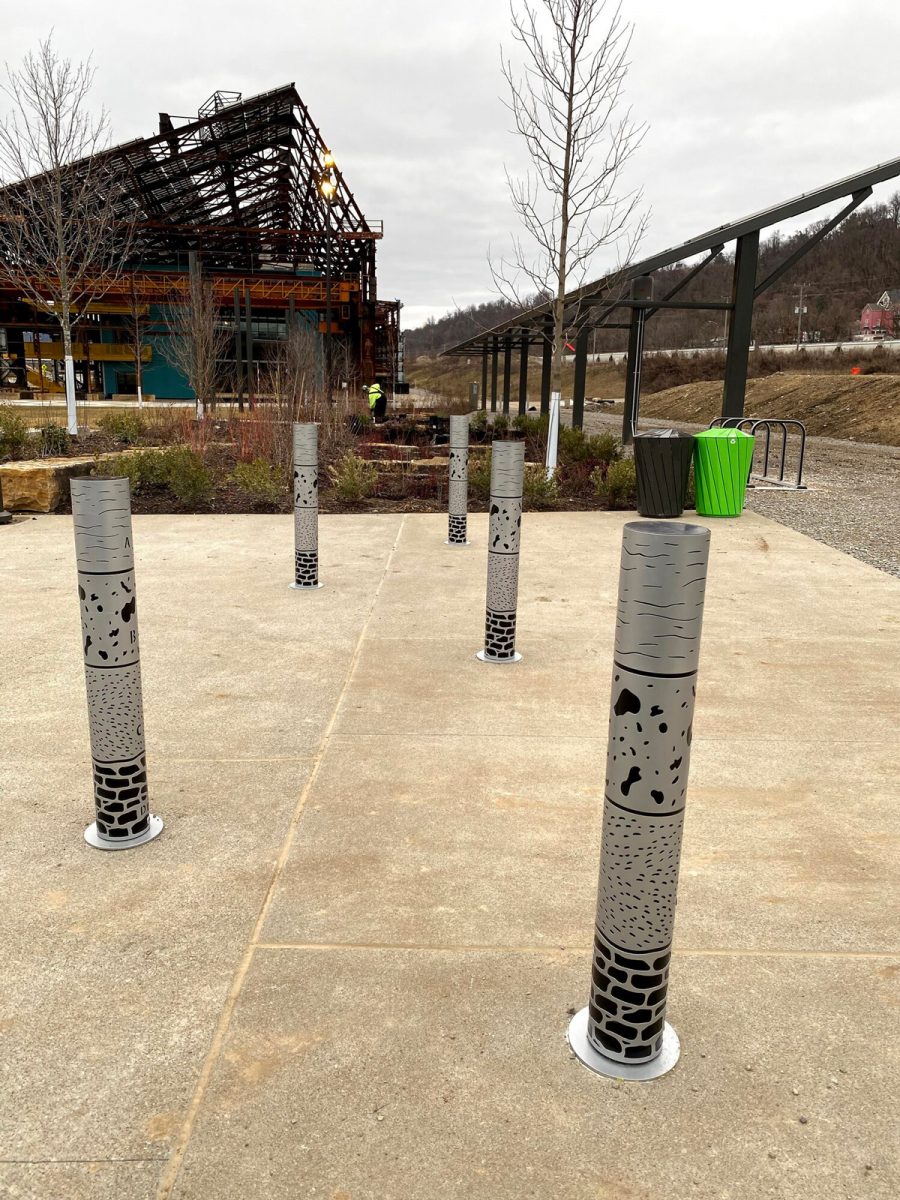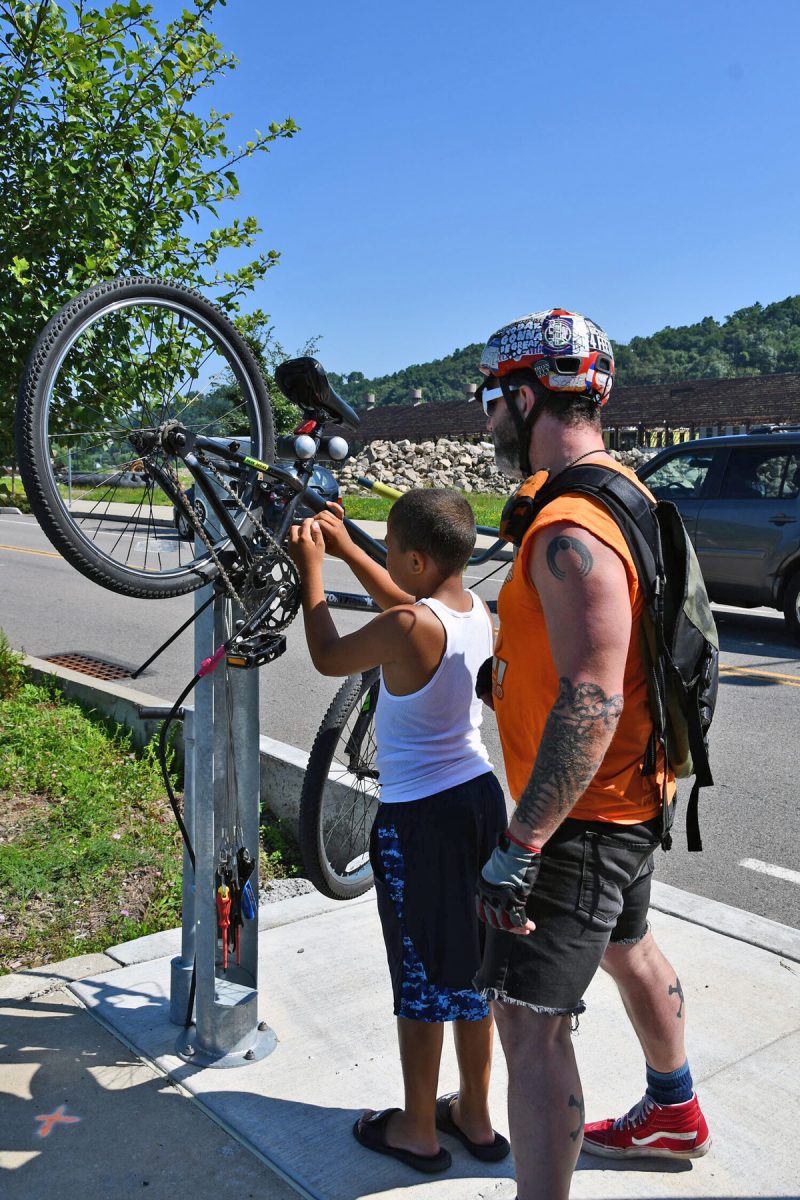 LET'S CHAT
Are you interested in learning more about this large-scale sustainable development project or any of its complex array of activities? Do you have a project that requires integration of the right types of sustainability measures? Is your infill project part of an existing community that needs to be better engaged? We are here to help make your project even greater. 
Go to our Connect Page and tell us about your interests.